Quote:
Originally Posted by
PRODIGY
Awesome idea Steve.
Can I post a request?
Could someone redraw my Clarkman Guadamar?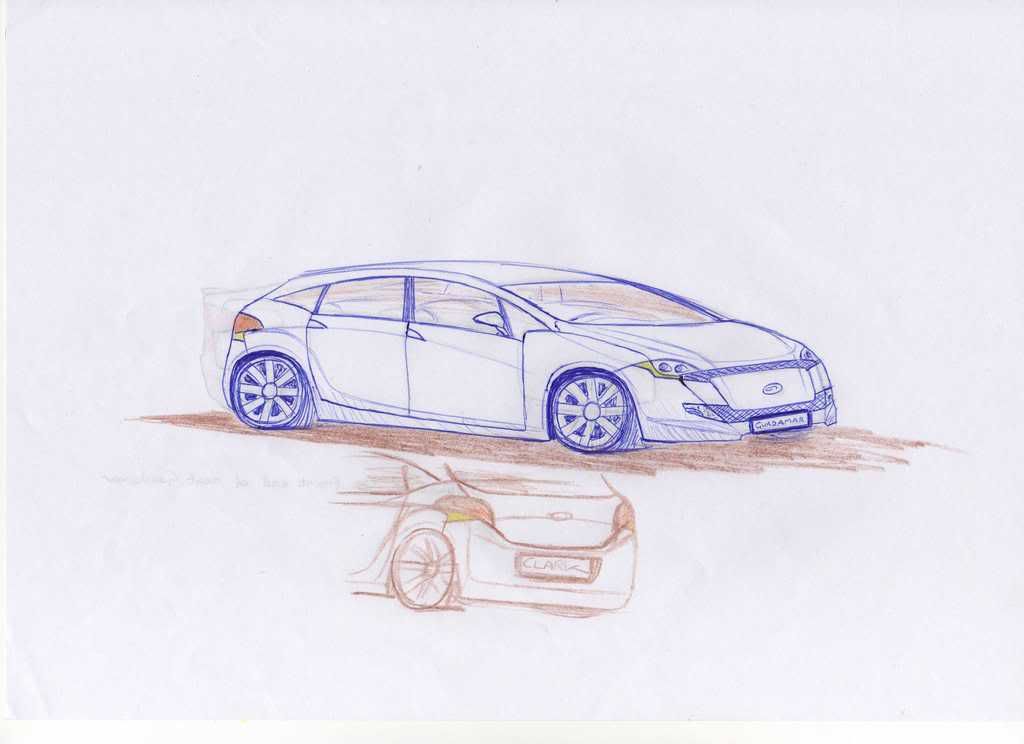 I drew it earlier this year, and my drawing skills have improved greatly since then lol.
BTW, it isn't meant to have such a steeply raked windshield, it's just my crappy drawing lol
Cheers in advance!
Here's my try, just a sub-10 minute sketch. Not my best work, but I think its pretty good for how long it took, and despite how huge the wheels are. This is also my first time scanning pictures into my computer, so it isn't very visible.