Quote:
Originally Posted by
swizzle
If you see a schematic of the GT86 and its engine placement, the FWD-derived chassis is quite evident.
GT86 engine location
Actually that is typical RWD, the (short boxer) engine between the wheels (so on the axle), and the gear bx significantly behind it. In the Imprezza drivetrain you ca see the engine is ahead of the axle, with the drive shafts connecting the wheels directly from the transmission on the axle)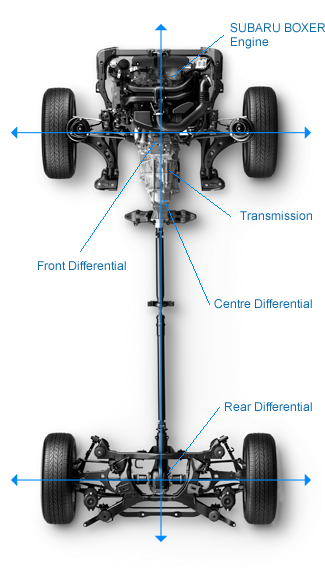 It's the same solution that Audi does, but as the Boxer is shorter than Audi's inline engines, weight distribution and overhang requirements are slightly better.
But back to Ford, if it will be a RWD biased chassis (which makes a lot of sense, given the vehicles it will underpin), I guess the "FWD" capability will be down to say a hybrid version, or an all electric "Tesla Fighter".