dunno if this will be interesting to the group...
...I saw an artist's Fusion/Mondeo rendering at
Vince Burlapp's blog
a while back (he never says where he steals things from)
& thought it might be a good basis for some nextgen Fusion quickie chops.
I wanted to follow the theme shown by the "Many Faces of" the new Focus.
Imho they turned out quite varied (mainly just changing grilles/fascias) and better than I hoped...
...click each for larger
whacha think?
Mondeo (original rendering just changed the colors)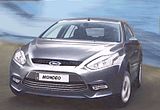 Fusion S (& non sport SE's?)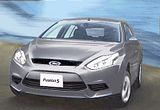 (matte black fascia, painted bumper)
Fusion SEL
(black chrome lower fascia)
Fusion Hybrid (which has a top grille shutter, shown nearly closed)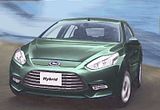 (bright chrome lower fascia)
Fusion Titanium (with grille shutter open)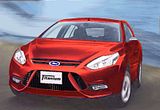 (went a bit overboard)